Professional Organisation Services
Are you ready to book in for a professional decluttering service?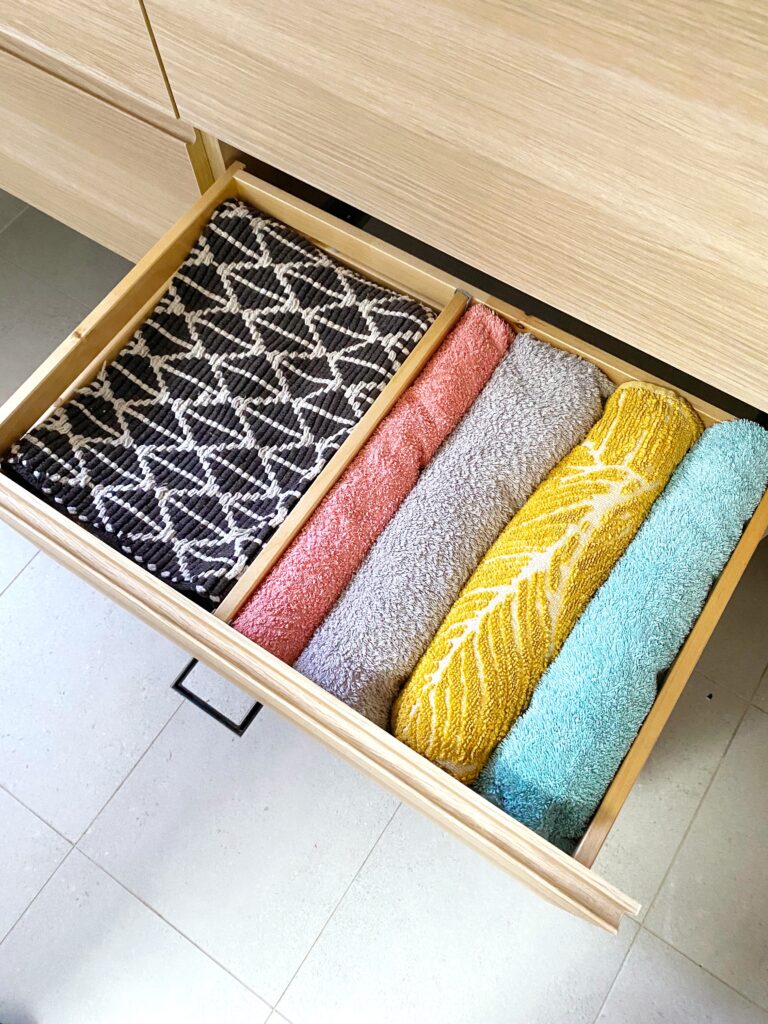 What We Offer
Free Zoom consultation
Not sure what you need? Take advantage of our free 15 minute initial consultation.
Zero judgement
We have seen it all and understand the pressures of family life. Discreet services are our jam.
Donation removal
We respect that your things have value. Your donations will be taken to where they are needed.
Holiday help
Do you need your Christmas Tree decorated? What about presents wrapped? Let us help.
Family hacks
We specialise in making family life easier - toy rooms, kids spaces and laundry systems are our fave!
Custom systems
We work with you to find a system that suits. There are lots of ways to de-mayhem a home.
Packing and unpacking
Relocating to the coast? Moving house? We can help you experience a seamless move.
Decluttering service
Our organisers specialise in helping overwhelmed families get their homes back in order.
Pantry overhauls
Want a Pinterest pantry? Or just trying to avoid the pasta avalanche? We got you covered.
Toy organising systems
Playrooms are our favourite spaces to organise. We love creating realistic systems that kids can maintain.
Annoying spaces cleaning
Let us sort out the forgotten spaces in your home. Fans, fridges, microwaves, interior windows, skirting boards etc.
Interior window cleaning
Windows need a refresh? We can make sure they're all sparkling! And we will vacuum out the tracks and clean the window sills too.
Housekeeping
There's no need to clean for the cleaner as our organisers tidy, clean, change sheets and put away the laundry for you.
Do you provide decluttering services?
Sure! We love to help people clear the clutter that is holding them back. It can be so hard to let go of things, and this is why we are happy to work alongside you to help the process move forward in a functional and fun way. These sorts of things can take as little or as long as you want them to.
I want a Pinterest worthy, professionally organised pantry – Can you do this?
Sure, we love pantry organisation. This sort of project can take two visits, one to sort and declutter and measure and the next to bring in the pantry containers, baskets, and labels + make it look beautiful. If you want this done in one visit – no stress, we can pre-shop for you so long as we have the correct measurements.
Is it possible to have one of those Home Edit style pantries? 
Yes, it's possible to achieve this, except for the perfect rainbow situation, most food products just aren't that brightly coloured in Australia. Most importantly, our professional organisers can come and provide a sorting, styling and decluttering service – but it's up to the client to keep it that way. Unless, you want to also book maintenance follow-ups, which is totally fine! We love coming back and seeing what works (and what doesn't work) for you. It's also important to note how many people they have in each space at a time. We generally work as just one organiser at a time – so it's important to keep that in mind.
Do you provide the pantry, wardrobe and garage organisation products? 
Some of our clients want to use their own storage, others want us to shop for them – we understand that budget affects your decisions and are happy to work within those confines. But if that's what you want – we can provide all of your pantry organising baskets and labels, wardrobe organising stock and storage boxes – and we can invoice you for the product.
When I book a decluttering service, where does everything go? 
Great question! The short answer is' nowhere without your permission. But the long answer is – we encourage our clients to donate most things. For good quality, lightly used items – charity stores. For clothing that is stained or old – rag producers. Old bedding and towels – vets or dog pounds. We may have you book a curbside collection or skip bin if it's a big job; that way, it can be all hauled out during the decluttering visit. Sometimes our clients want us to help them sell items – and we are happy to oblige but don't encourage it if the goal is to declutter. The one thing we never do is sell removed items for our own profit. For donations, our organisers can remove one car load of stuff per visit – and are happy to do extra loads for a fee.
Do you organise kids bedrooms? 
Kids bedrooms, playrooms, garden toys? No problem. Our owner actually has two children of her own – and a background in Montessori education so we're more than familiar with the needs and wants of children's spaces. Montessori believes in a 'prepared environment' that empowers kids to manage and take control of their own spaces and belongings. Just quietly, we also use these techniques to help adults with their spaces too.
Let's Get Started!
Ready to start working together? Get in touch with us today.